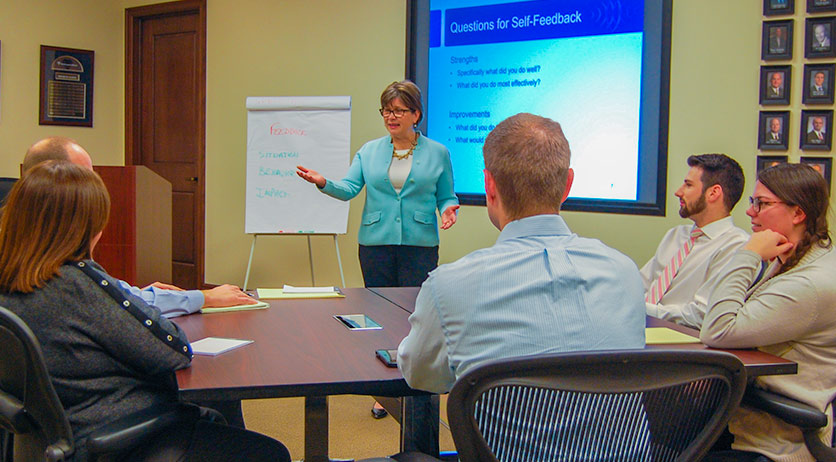 Modules
These modules (based on the book, People Skills) can be customized for First-Level and Mid-Level Managers, Individual Contributors, Technical People, High Potential Employees and Teams. Clients select the modules that meet their specific needs.
Dynamic Listening (Based on the book, Listen Up or Lose Out, Bolton and Bolton, 2018)
Dynamic Delegation

Dynamic Assertion
Dynamic Conflict
Dynamic Problem Solving
Dynamic Coaching
Dynamic Feedback
Business/Training Needs
When coupled together, the above modules can address the following business/training needs:
Employee engagement
Leadership
Holding people accountable
Getting results with and through others
Fostering individual growth
Other Workshops
Below are other Dynamic workshops that can be customized:
Dynamic Train-the-Trainer (Based on the Book-What Great Trainer's Do)
Dynamic Leadership Styles (Based on the book-Social Styles at Work and Beyond)
Dynamic Selling Today
Dynamic Customer Service
Dynamic Presentation Skills
Dynamic Leadership Coaching is a one-to-one coaching experience based on 360 feedback followed by coaching in the participant's' areas of need. For more information, see Dynamic One-to-One Coaching for Resolving Interpersonal Problem under the coaching tab.