Our clients operate in a "dynamic" landscape; an environment where the ability to communicate effectively with teams, clients, suppliers and all levels of the business is essential for organizational success. Employees and organizations who have developed high levels of emotional intelligence have a distinct advantage over the completion. Therefore, Dynamic Training for dynamic times.
Who we are:
Dynamic Training and Coaching is a small, elite, highly experienced training and coaching firm with a select network of seasoned trainers and coaches dedicated to improving performance through practice-driven, skill development workshops.
What we do:
Our skill-based, intensive workshops are the foundation of our training and coaching for large and small for-profit and not-for-profit organizations. We stay focused on what we do best--training and coaching. Our exclusive focus is to increase employee engagement, performance and productivity within organizations.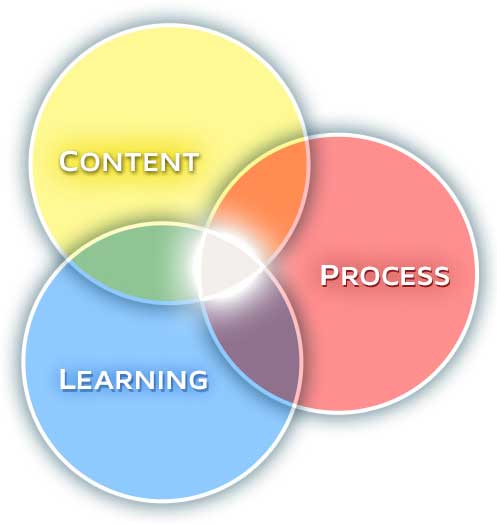 How we do it:
Every workshop and coaching session is composed of two intertwined elements: course content and group process. CONTENT is what is taught; PROCESS refers to how the group and the individuals within it are functioning. When process deteriorates, LEARNING plummets. We manage both content and process to facilitate transfer of learning from the workshop to participant's real work world.
Virtually all of our training
follows a five-step practice-focused method: